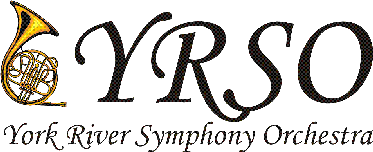 Dr. Eric Wade Reiff
conductor
Dr. Eric Wade Reiff, Music Librarian at Hampton University, holds a Bachelor of Arts degree in Music from Brandeis University, a Master of Fine Arts degree in Choral Conducting from the University of California, Irvine, and a Doctor of Musical Arts in Conducting (Orchestral) from the University of South Carolina where he studied under Dr. Donald Portnoy. He has worked with many orchestras in the United States and other countries including Austria, Brazil, China, Israel, and Russia. In 1999 and 2000 he received the Helen F. Wittaker Fellowship to participate in the Conductors Guild New Orchestra of Boston Conducting workshop. In October 2000 he was invited to India to conduct the Calcutta Foundation Orchestra. In 1995 he was an active student in the Dirigentenkurs at the Mozarteum in Salzburg, Austria. His principal conducting teachers have included Manuel Alvarez, Hans Beer, David Epstein, Daniel Lewis, and Donald Portnoy. He has also worked with Eleazer de Carvalho, Ferdinand Leitner, Samuel Jones, Kirk Muspratt, Gunther Schuller, and Paul Vermel.
In 1994 he made his New York conducting debut with the New York Debut & Premiere Orchestra, in Lincoln Center's Alice Tully Hall, conducting a concert celebrating Israel's 46th Anniversary. During two and a half years in Israel he had conducted the Jerusalem New Music Ensemble, and worked with orchestras in Haifa and Beer Sheva, and with a choral group in Beer Sheva. In August 1998 he conducted the National Opera and Ballet Orchestra of China in a recording of Mozart's Symphony #29 and J.A.C. Redford's "The Growing Season". While living in Israel, he had been "Artist-in-Residence", in the Arad Arts Project and was appointed its Musical Advisor. He also served as Artistic Director of the Israeli-American Music Consortium.
Dr. Reiff joined the YRSO as a violinist. He became conductor in November 2008 and in recent years shared the podium with Clint Correll for most concerts, and with Reginald Fox for the holiday concerts. He is a member of the Hampton University Department of Music and is currently its Music Librarian.